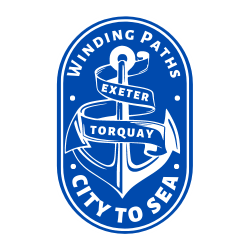 Sunday 3rd September 2023
Marathon & Half marathon
Your choice of Marathon or Half Marathon  (Run or Walk)
Marathon – Exeter Quayside to Babbacombe Downs
Half Marathon- Dawlish Warren to Babbacombe Downs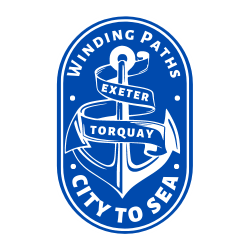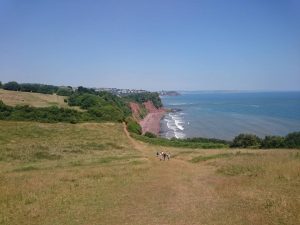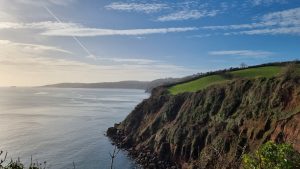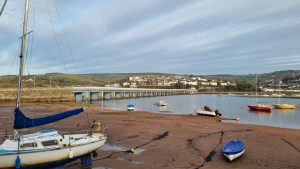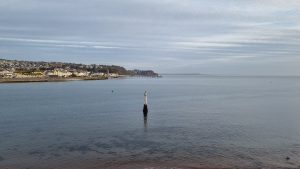 CITY TO SEA MARATHON & HALF MARATHON
Winding Paths is delighted to officially be the new organisers of the City to Sea event, with a choice of Marathon or Half Marathon!
Torbay Holiday Helpers Network (THHN) will be the official charity for the event, a percentage of every entry fee will be donated to the charity.


The Marathon starts at Exeter Quayside and follows the Exe Estuary to Dawlish Warren, this is where the Half Marathon starts, both routes now follow the Sea Wall to Dawlish and then the South West Coast Path to Teignmouth, across Shaldon Bridge to Shaldon, this first section is mainly flat tarmac with some gravel paths, from Shaldon the route is hilly trails all the way to Babbacombe Downs and the finish line. Both distances can be run or walked!

We will be adding signage and have marshals where needed on the route, however the vast majority is keep the Exe Estuary on your left and then keep the sea on your left. The Coast path is well marked with Acorn Signage.
There is the option of a £8 coach transfer from Babbacombe to your start line, in time for the start of your event.
Optional Finishers T-shirt (£10) available when you enter.
For the finishers of the event there is a BIG bespoke "City to Sea medal" and a Pasty (Meat, Vegetarian and Vegan choice).
There is an 10 hour Cut-Off for the Marathon.
There is an 8 hour Cut-Off for the Half Marathon.
The Total Coastal is a cupless event, all participants will need to bring there own cup or bottle.
There are 2 Aid stations and 2 water stops for the Marathon.
There is 1 Aid station and 1 water stop for the Half Marathon.
Marathon starts at 8am – Half Marathon starts at 9.15am
Mandatory Kit – Please carry a mobile phone with the event day Race Director phone number in it, the phone number will be provided in the race info PDF.
Water Bottle or Hydration pack filled to start at least 1L capacity (500ml for the Half).
If you want to have some squash or coke at aid stations you may also want to carry a spare cup.
Showerproof Jacket – We may update this requirement the day before the event, if the forecast is for no rain and warm weather, then you don't need to carry a jacket, we will post on Facebook
£20 Cash or Credit/Debit card for emergencies
Race Nutrition/Fuel – While there will be Aid Stations along the route, carrying some food/gels yourself is a good idea, especially for the first section as this stretch of coast path is longer and strenuous, so you may take longer than expected.

Marathon Affiliated Entry £40
Marathon Unaffiliated Entry £42
Half Marathon Affiliated Entry £33
Half Marathon Unaffiliated Entry £35
Minimum Age 18